Z_Wave: The New Standard in Wireless Remote Control 
Z-Wave is a next-generation wireless "ecosystem" that lets all of your home electronics talk to each other, and to you, via remote control. It uses simple, reliable, low-power radio waves that easily travel through walls, floors, and cabinets. Z-Wave functionality can be added to almost any electronic device in your house, even devices that you wouldn't ordinarily think of as "intelligent," such as appliances, window shades, thermostats, and home lighting.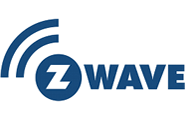 Z-Wave unifies all of your home electronics & alarm panel into an integrated system, with no new cables to run. Any Z-Wave enabled device can be effortlessly added to this network.
Z-Wave lets you control these devices in ways that give you complete command even when you're not at home yourself. You can control your Z-Wave household remotely from the Internet from anywhere in the world…even through your cell phone using the Alarm Star mobile APP.
Z-Wave Is Simple – Z-Wave control is easily added to the security system in minutes. Simply plug the device you want to control into a Z-Wave module, and "join" it to your Z-Wave network!
Z-Wave Is Modular – With Z-Wave, you can add as much or as little home control as you want over time. You can add Z-Wave to a device, a room, a floor or the entire home, according to your needs and desires.
Z-Wave Is Affordable – Unlike costly whole-home control systems that need special wiring and professional installation, Z-Wave is accessible and easy. Only Alarm Star allows you to buy and program your Z-wave products into your security system.
Z-Wave Is Powerful – Z-Wave's intelligent mesh networking 'understands" the present status of any enabled device, giving you confirmation that your devices have received the automatic or manual control commands you want.
Z-Wave Is Versatile – Z-Wave can be added to almost anything in your home that uses electricity, giving you the power to control or monitor them from your home or away from home.
Z-Wave Is Intelligent – Z-Wave enabled devices can work together as a team.Have your garage door turn on your house lights when you come home. Have your door locks notify you when your children arrive home from school. Turn your downstairs lights off from upstairs. Create your own intelligent control "scenes" with Z-Wave!